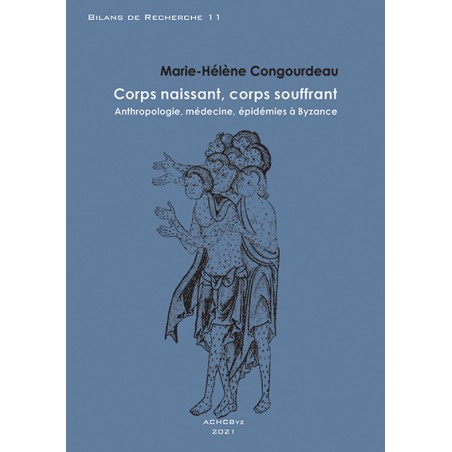  
Corps naissant, corps souffrant. Anthropologie, médecine, épidémies à Byzance.
This volume brings together twenty studies published between 1982 and 2018. They are grouped around the question of the body, being formed in the mother's womb (nascent body), or struggling with disease and epidemics (suffering body). The articles gathered in the first part (Around the embryo) summon the history of medicine, philosophy, theology or law, to present the unborn child, the formation of its body, the emergence of its soul, its emergence in the light, but also its negation through the use of abortives. The articles of the second part (Medicine, diseases, epidemics) present Byzantine medicine, heir to Greek medicine but open to other medical areas (West, Arab or Persian world), but also the way in which Byzantine society faced the challenges (particularly theological) caused by the outbreak of major epidemics, smallpox and especially the plague (Plague of Justinian in the 7th century, Black Death from the 14th century and until the end of the empire).
Data sheet
Author

Marie-Hélène CONGOURDEAU

Release year

2021

ISBN

978-2-916716-80-0
No customer reviews for the moment.
Customers who bought this product also bought: