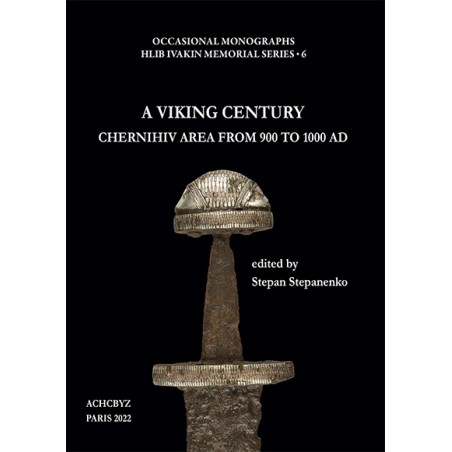  
A Viking Century Chernihiv area from 900 to 1000 AD
This volume focuses on the archaeology of the Chernihiv area and presents previously unavailable tenth-century archaeological material. It deals with issues of chronology, settlement, trade and cooperation in the frontier region at the time of Rus state formation. Contributions from leading academics in the  eld raise questions pertinent to the place of archaeology as a standalone discipline in identifying historical societal shifts and issues of heritage preservation.
The book is infused with illustrations that bring to life the history of the region and offer a glimpse of the splendor and gruesomeness of the Chernihiv area in the era of conquest, slavery and silver. A host of data on numismatics, archaeobotany, archaeozoology and conservation reinvigorates the historical debate and o ers ample food for future thought.
Data sheet
Author

edited by Stepan Stepanenko

Release year

2022

ISBN

978-2-916716-88-6
No customer reviews for the moment.
Customers who bought this product also bought: