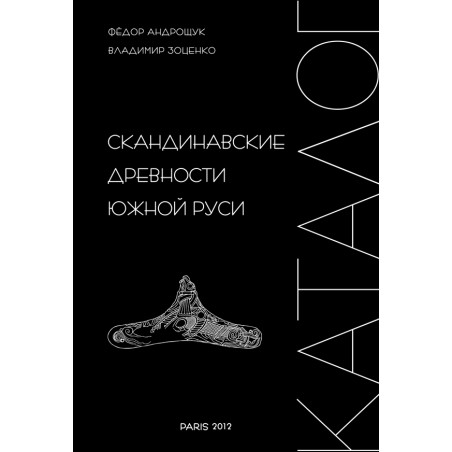  
Скандинавские древности Южной Руси / Scandinavian Antiquities of Southern Rus'
The present catalogue describes over 300 artifacts of Scandinavian origin found in the territory of modern-day Ukraine, provides a distribution map and indicates for each item the circumstances of its discovery citing all the documentation available. Many artifacts are published here for the first time. The criteria for the selection of artifacts and the debates regarding their interpretation are described in the Introduction. The material itself is presented in five regional chapters and includes finds originating in rural and urban settlements, burials and hoards, as well as stray finds. Two appendixes present in detail the Scandinavian antiquities from the recent excavations of Shestovytsya burials and settlement. The catalogue is fully illustrated, partly in color. All figure captions are translated in English, as well as the indexes, which terminate the volume.
Data sheet
Author

Фёдор Андрощук Владимир Зоценко / Fedir Androshchuk Volodymyr Zotsenko

Release year

2012

ISBN

978-2-916716-29-9
No customer reviews for the moment.
Customers who bought this product also bought: