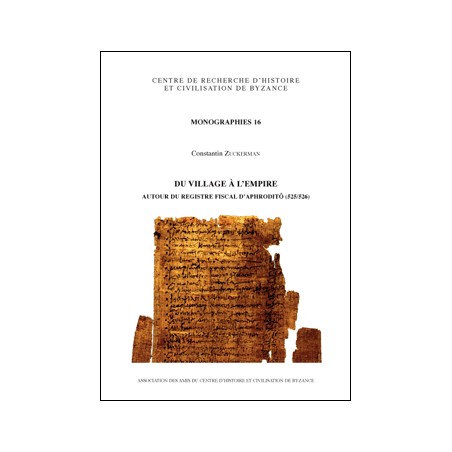  
Du village à l'Empire: autour du Registre fiscal d'Aphroditô
This fiscal Register, fairly common for its time – it registers every payment recovered by the Treasury of the village of Aphroditô (Low-Thebaid) for the year 525/526, and the dispatching of the incomes between the central deposit and the beneficiaries determined by the administration – is a unique document because of its state of conservation and the rich documentary context added to its own data. An accounting document, it sheds light for the first time on the connections between both currencies, gold and copper, which dominate the currency circulation in the late Antiquity. The examination of salaries and military rations gives a sharp image of the methods of payment and the quantities consumed by the soldiers. The data on taxes in wheat invites an inquiry on the supplying of Constantinople and cast an unexpected light on the number of victims of the plague of 542. This distant Egyptian village turns out to be a faithful example of the imperial society, a microcosm where some of the most discussed problems on the economic and social history of the Late Empire left their imprint and, possibly, their solution.
Prix Charles et Marguerite Diehl de l'Académie des inscriptions et belles-lettres
Data sheet
Author

Constantin ZUCKERMAN

Release year

2004

ISBN

2-9519198-4-0
No customer reviews for the moment.