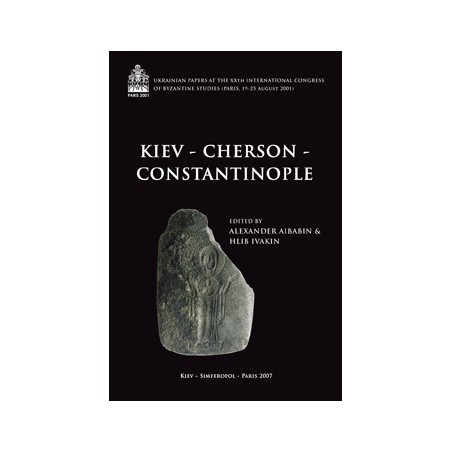  
Kiev-Cherson-Constantinople Ukrainian Papers at the XXth International Congress of Byzantine Studies (Paris, 19-25 august 2001)
For the first time, this book gathers in French and in English the results of researches undertaken by Ukrainian byzantinists, who usually publish in Ukrainian. An examination of written sources, coins, and seals, of several archaeological finds and of large religious monuments of the eleventh-twelfth century helps to refine and enlarge our idea of the history of events, material and intellectual culture, of the political exchanges and religious phenomena in the Byzantine world to which Crimea and the Kievan Rus' pertained.
Data sheet
Author

Alexander AIBADIN, Hlib IVAKIN, éd., introduction par Ihor SEVCENKO

Release year

2007

ISBN

978-2-916716-13-8
No customer reviews for the moment.