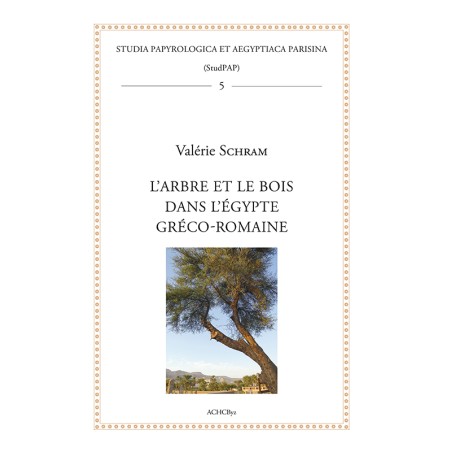  
L'ARBRE ET LE BOIS DANS L'ÉGYPTE GRÉCO-ROMAINE
A vast desert split in two by the Nile Valley, Egypt is certainly not one of those countries renowned for its forest resources. Yet, far from the clichés that make Egypt a massive importer of Lebanese cedars, Greek documentation from its sands allows us to consider in a new light the importance of local tree species in the running of the country throughout the millennium covered by papyrological sources.
Bringing together ancient textual sources and archaeobotanical remains, the book presents the investigations that sought to restore the nature of these local essences under the veil of their names in Egyptian Greek. Through the snapshots of life provided by the papyri, it is possible to reconstruct, step by step, the place of these trees in the landscape, the resources allocated to their management by the authorities, the supplements provided by imports, and the ways in which the material was exploited to satisfy needs for timber, construction or fuel.
Data sheet
Author

Valérie Schram

Release year

2023

ISBN

ISBN : 978-2-916716-94-7
No customer reviews for the moment.