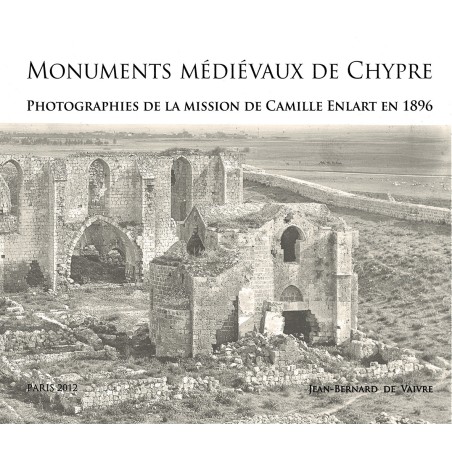  
Monuments médiévaux de Chypre
Jean-Bernard De Vaivre / Monuments médiévaux de chypre : photographies de la mission de Camille Enlart en 1896
This book is the result of research begun nearly forty years ago on Cyprus. Gathering elements on the Frankish states of the Holy Land and in particular on the Order of the Hospitallers of St. John of Jerusalem in the eastern Mediterranean, I was then in contact with Wipertus Rudt of Collenberg, well known for his work on the Latin East. He had conducted an exploration of Cyprus with this in mind and collected data on the medieval heraldic evidence surviving on the island, but was desperate to publish it. I then offered to host his study in the Cahiers d'Héraldique that I was directing at the Institut de recherche et d'histoire des textes. The finalization of the text and the iconography obliged me to embark on a more in-depth study of Cypriot monuments and, after the publication of Collenberg's text in 1977, I continued the quest for documents on the Lusignans, to whom my master Jean Richard had been devoting in-depth studies for decades that have profoundly renewed the subject.
Data sheet
Author

Jean-Bernard De Vaivre

Release year

2012

ISBN

978-2-916716-39-8
No customer reviews for the moment.